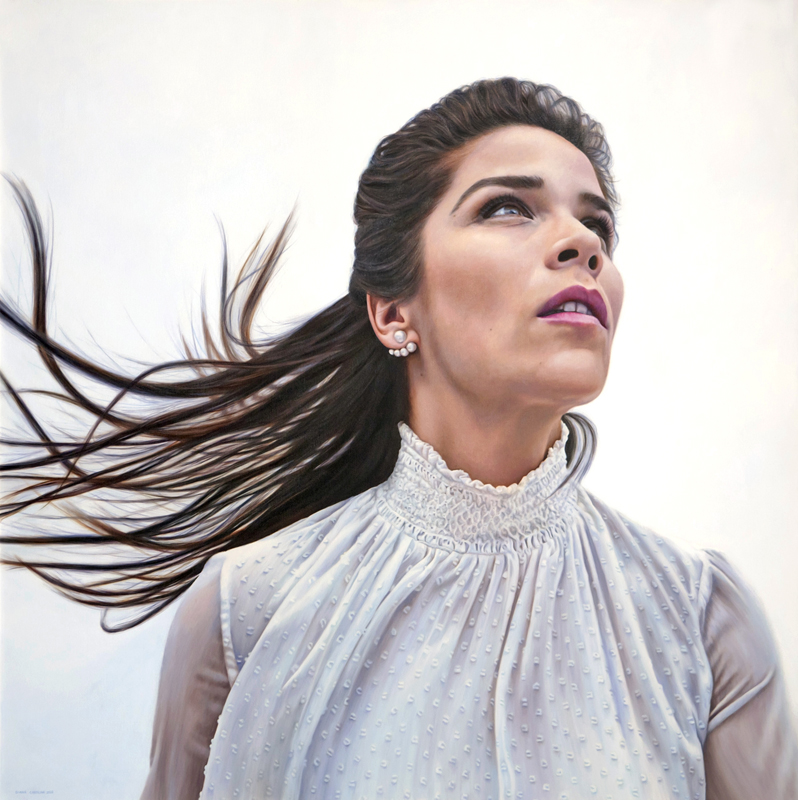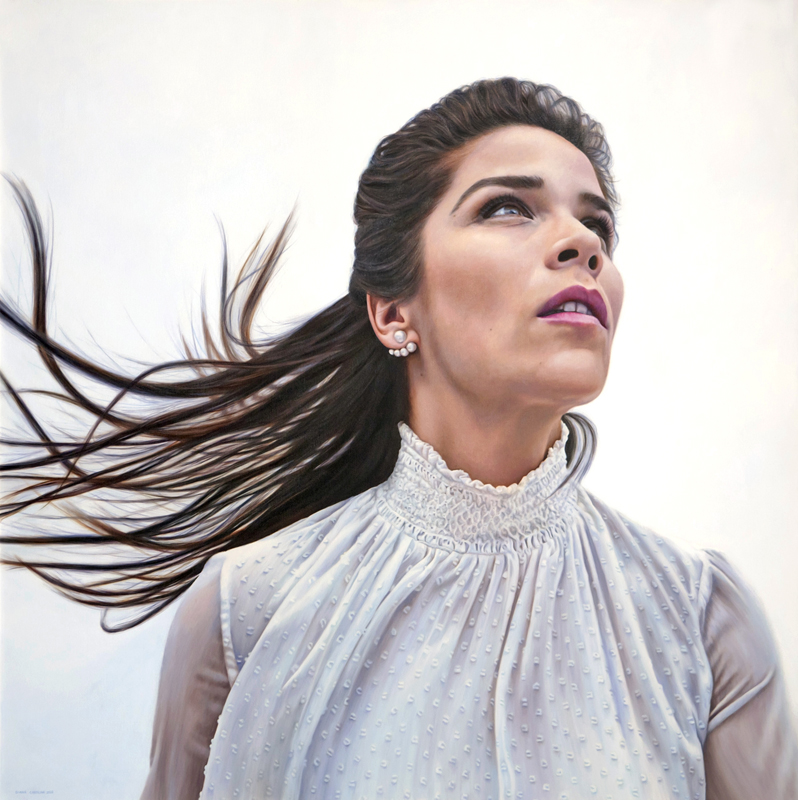 DIANA CAROLINA LÓPEZ
Querétaro, México
How do you describe your work?
The origin of my work is the different self-reflections about human elements that move us to relate each other and to generate complex social and psychological structures in order to achieve it. These shared motivations and structures shape our identity where the, sometimes contradictory, duality between social and individual being comes into play. The challenge of my work is to give visual form to these latent but invisible processes that we all share, using as artistic media a detailed realistic painting technique.
What is most important to your process?
The intuition. I have to be very honest with myself when I'm developing a project.
Which living person do you most admire?
That is a hard question, I couldn´t say just one name. I admire common people, persons who try to develop the best of themselves spiritually, personally and professionally. I enjoy be around people like that, because they inspire me to be better everyday.

What or who is the greatest love of your life?
Without a doubt, art. It has been my salvation and my biggest love. Also the way I have met beautiful humans.
What do you consider your greatest achievement?
Not giving up to be an artist, even when the road has been hard, always keep trust in my skills and in my dream. That has given me amazing experiences, like been selected in Delusional 2017 for the great Jonathan Levine and showed in Scope Miami next to my biggest idol Jeremy Geddes (I still don't believe that one).
What is your most marked characteristic?
Most of my work is portrait, but one of the most enjoyable things for me to do are textures and color of the fabric and I think that is shown in every work.
In your mind, what is the most important thing an artist can be doing today to advance their work?
Be disciplined and work hard every day even when they feel scared, sooner or later the results will come.
To view more of López's work, visit her website, Facebook, or Instagram!