Juror's Choice
Our panel of high profile jurors will choose the top 3 winners and 3 honorable mentions from the entire group of submissions.
Solo Exhibition at
Jonathan LeVine Projects
Includes a 4 week solo exhibition, a roundtrip flight, and 3 nights accommodation in Jersey City + a Juxtapoz magazine online feature
Participation in a group show
at Jonathan LeVine Projects
A week of promotion via Jonathan LeVine
Projects social media platforms
Your work will be promoted on all Jonathan LeVine Projects social media platforms and seen by our large following: Instagram 157K, Facebook 26.5K.
People's Choice
Voting will be opened up to the general public shortly after entries have closed. You can win the following cash and product prizes!
$5,000 cash + products from
$2,500 cash + products from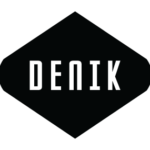 Emerging Artist Prize
Our panel of high profile jurors will choose the top 3 winners from the entire group of submissions.
$1,500* of Liquitex product
$1,000* of Liquitex product
$500* of Liquitex product
*equal to current MSRP at the time of prize announcement
Artist  x  WeSC
WeSC will choose 3 artists whose work will then be featured on a limited run t-shirt produced by WeSC. 10% of the royalties from the sale of the shirt will go to the charity of the artists choice.
Other prizes include
Cash, inclusion in art fairs, sponsored prizes, Keep visiting and stayed tuned for updates!
Finalists
All finalists will be featured on the Delusional Art Competition website and promoted on the gallery's extensive social media networks. Finalists will also be listed on the Jonathan LeVine Projects highly trafficked Artsy page and receive extensive worldwide promotion in the form of email marketing, press release announcements, and widespread social media marketing. Winning images will be seen by an International audience including, art collectors, curators, and other galleries.  
In 2017 winning artists' work were shown at Scope Miami, Juxtapoz Clubhouse Miami, LA Art, winning artists have been upgraded and given solo shows and personal guidance by Jonathan LeVine.
Deadline to Apply is May 28th, 2018
Submissions from around the world are welcomed in all 2D and 3D mediums (excluding video and performance art). We encourage artists from all backgrounds and styles to submit work. Up to 40 finalists will be selected for inclusion in a summer group show from August 1 - 25. Winners will be announced at the opening. Enter for your chance to win a solo exhibition, a group exhibition, promotional opportunities, cash prizes, inclusion in an art fair, and more!